Millennium Group Makes Hiring Happen
Technology
We are people who know people - particularly in the field of Information Technology. At the Millennium Group, we place professionals in contract, contract to perm, and full-time opportunities. As your professional staffing partner, we will:
commit to know your company, your business structure, and your IT personnel needs.
respond quickly with effective and specific IT and Engineering staffing solutions.
spoil you with highly skilled candidates that really match your requirements.
enable you to meet deadlines and achieve your business goals.
make finding and hiring the right candidates faster and easier.
When we combine our understanding of the IT industry and job market with the ability to assess your specific business needs, we can positively impact your two most vital resources: talent (found) and time (saved).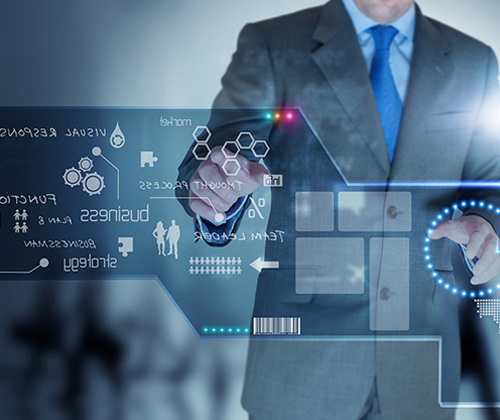 Trending Jobs in Technology
QA Manual Tester
We are seeking a QA Manual Tester for a short-term contract for a client in Austin, Texas!

Requirements:
Current experience as a Test Analyst with the following skills:
Creating test plans, test cases and prepare test environments.
Performing moderately complex functional, application, and regression testing
Planning and scheduling tasks to ensure that developed products meet business requirements and design specifications.
Creating and executing manual testing procedures
Identifying, analyzing, and reporting defects.
Expert SQL skills
Experience with a version control system (Azure DevOps, JIRA, ALM)
Ability to collaborate the client organization and 3rd party vendors.
Familiar with standard concepts, practices, and procedures within the testing field
Understanding of the software development life cycle and software development methodologies
Acquires and applies skills and knowledge through training and/or documentation.
Accepts changes in the Customer environment, organizational structure, direction, or priorities.
Strong teamwork and interpersonal skills
Strong written and oral communication skills
Strong analytical skills
problem solving ability.
Able to work with Customer as needed during test cycle.
Able to interpret requirement documents and able to update test documents accordingly.
Experience with documentation/bug tracking tools like Azure DevOps, JIRA, ALM
;
Technical Writer
We are seeking a Technical Writer / Content Writer for a large financial services client!
This position can be 100% Remote!
Job Overview:
You will create and translate design into conversational experiences on the virtual assistant.
Requirements:
Experience with conversational content writing and or experience with content writing for a chatbot
Ability to translate design (Visio) into content and optimization of content/grammar in the Virtual assistant/chatbot
Experience collaborating on design with multiple Agile teams and stakeholders
Tools: VISO, JIRA (preferred), entering/storing documents in BOX, Zoom – team calls and collaboration
;
Business Analyst
We are seeking a Business Analyst for a client in Austin, Texas.
REMOTE!!

The analyst supports projects through the software development life cycle, to support the business initiatives by:
Reviewing, assessing, and developing business processes

Assisting with user acceptance testing

Implementing post-implementation support of systems

Providing research and special project support to users
REQUIRED SKILLS
Deriving requirements from interviews with customers and creating system requirements documents.

System Analysis and Design (including mock-ups and/or wire-frames)

Software Development Life Cycle (SDLC)

Business Process Re-engineering

Development of user stories and user cases
PREFERRED SKILLS
Strong communication, organization, and facilitation skills

Business Process Development Experience with Azure DevOps or Modern Requirements Experience with Atlassian JIRA

Prior employment at a Texas public school district
;
Bank Agile Product Owner (Deposits)
We are seeking a Bank Agile Product Owner (Deposits) for our client in San Antonio or Plano.

Serve as the product owner on one or more software development teams conducting all team ceremonies, owning the team's backlog of stories, breaking down features into stories, updating stakeholders, and working with in a team of teams to meet critical deliverables.

Requirements:
2+ years in an Agile Product Owner role
Experience working with development teams and projects.
4+ years of experience in process improvement, project delivery, business/requirements analysis or directly related to supported business operations/product line.
Expert experience in analyzing business requirements, process flows and use cases to find opportunities to streamline business processes.
Microsoft Office
Tools: Microsoft Office, Jira and/or Rally
Banking/Financial Services experience, Deposits preferred.
;
Jr Business Rules/ODM Developer
We are seeking a Jr Business Rules/ODM Developer for a client in San Antonio. 100% REMOTE!!
The role involves performing business decision development for clients looking to modernize or upgrade existing business decision processes and systems. You will be responsible for the Development and testing of business decisions as directed by the business rules development lead. You will help develop and deliver key business decision for our internal project teams.

Requirements:
Minimum of 2+ years of professional experience working in a Business Rule Development role for the design, development, and implementation of large-scale solutions.
2 years of knowledge and understanding of ODM development and testing.
Experience evaluating business requirements and working to implement functional requirements into BRMS API microservice (IBM ODM).
Postman experience is a plus.
Proven ability to develop task plans, manage time effectively across simultaneous project activities, and meet target deadlines.
Experience with Java developing routines that are above & beyond the rule representation (User Defined Functions).
Experience with Decision Modeling. DMN notation is a plus
Experience developing efficient Object Models, including XOM and BOM, Verbalizations & UDF's
Excellent communication skills (written and verbal) to clearly articulate technical solutions to non-technical staff.
;
Sr. Risk Analyst
REMOTE!!

We are seeking a Senior Risk Analyst for a client in San Antonio.

This position will be WFH for the duration of the assignment.

Required Experience:
Risk identification
Control evidence assessment
Operational Risk
Compliance/Regulatory


Job Description:
Provides risk management support for a line of business or staff agency in key risk identification, measurement and aggregation, and the understanding and management of risk through appropriate practices and processes. Assesses and mitigates enterprise and business exposures through the identification of key and emerging risks and evaluates alignment with risk strategy and appetite. Monitors the risk and control environment to ensure that exposures are kept at acceptable levels and may consult on risk mitigation plans.
;
Marketing
The importance of brand has perhaps never been more powerful than it is now. Creating, enhancing, and protecting a company's brand has become paramount for financial success. But it's no longer a question of doing a few things well. Companies must deploy a dynamic marketing presence across all media. The critical need to build brand awareness and differentiate products and services increases the emphasis on advertising and marketing services. You appreciate how essential dynamic and creative leadership is to an effective brand strategy and execution. So do we. No executive recruiter understands this better than Millennium Group marketing and advertising recruiters. Our marketing and advertising recruitment experts can help you find the type of marketing executive jobs that can challenge your skills and provide considerable professional and financial rewards.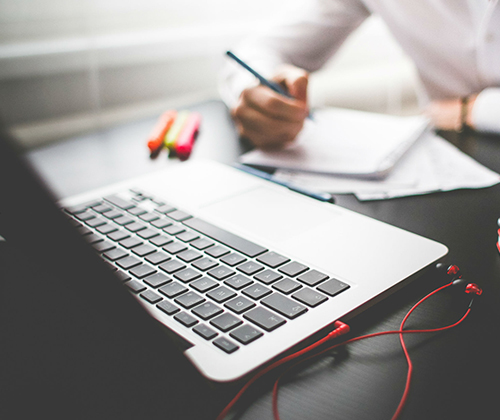 Trending Jobs in Marketing
Finance & Accounting
The Millennium Group is ready to provide your company with the most competent Employees in the Finance and Accounting Industry. Our Specialists have the expertise to screen and present Applicants that match your expectations and needs to interview, hire and retain competent Employees.
Millennium understands the cost of training new employees and devoted to finding the right Employees for the positions available. Our Applicants are on the cutting edge in the financial industry in this ever changing environment. Our Applicants and Contract Employees bring professional skills and knowledge to the table to ensure smooth transitions and competent knowledge in troubleshooting problems that may arise.
Millennium Group is committed to assisting your company in filling your employee needs.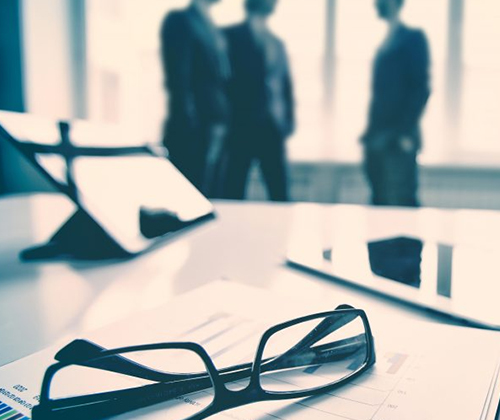 Trending Jobs in Finance & Accounting
Mortgage & Banking
In our experience, the Millennium group pays top dollar for the best Mortgage professionals in the country. Due to the fluctuating nature of the Mortgage industry, you need to pick a partner that has strong relationships with the Nations top lenders. We pride ourselves on working with only those who treat their contract employees with the upmost respect and professionalism that they deserve. Below are some of the most common mortgage positions that we have filled:
Administrative Support
Closers
Document Specialist
Funders
Originators
Processors
Underwriters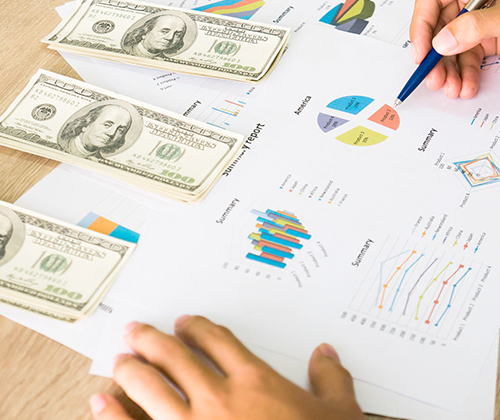 Trending Jobs in Mortgage & Banking
Dispute Analyst Jr.
We are seeking a Dispute Analyst for a client in San Antonio, Texas. This is an in-office position!

Overview:
Dispute Analyst protects the financial interests of the members, ensuring disputed cases were completed correctly based on consumer protection regulations, such as regulation E, Z, and UDAAP. Ensuring proper handling of research, analyzing, and processing of disputes and escalated inquiries in regard to regulatory timeframes, and to recover funds for the member in accordance with all regulatory requirements and association rules.

Minimum Education:
High School Diploma or equivalent

Minimum Experience:
Experience reviewing dispute complaints and escalations.
Extensive experience and knowledge of Reg E and Reg Z
Proficient in Chargeback MasterCard guidelines and reason codes
Experience in a call center environment via telephone and e-mail, including 1 year of industry-related customer contact experience in a Banking or other Financial Services institution.
Extensive knowledge of regulatory requirements and chargeback requirements for debit card, debit card fraud, ACH, CCF and CCNF.
Intermediate knowledge of Windows operating system environment and Microsoft Office tools.
Tools: Portal, Fidelity, VROL (Visa Online), Salesforce is a plus
Attention to detail is imperative!
;
Health Insurance Call Center Reps
We are seeking Life/Health (Medicare) Representatives for offices in San Antonio, TX and Phoenix, AZ. This is an onsite position!

Job Description:
Receives and fulfills member service requests for all life /health policy changes through various contact channels. Asks questions to discover key information and life events to understand the need, and documents relevant information. Recognizes verbal cues and potential opportunities to meet the customer's need through a product or service. Encourages customer to take action to address needs and opportunities.

Work Schedule
Availability to work an 8hr shift anytime during our operating hours Monday - Friday, 7:30am-6:00pm CDT

Requirements:
High School Diploma or General Equivalency Diploma
1+years of customer contact experience in a call center environment
1+ years of with Life/Health (Medicare)
Experience multi-tasking within a Windows operating system environment required.
Microsoft Office

;
Dispute Analyst Jr
We are seeking Banking Dispute QA Review for a banking client in San Antonio, Texas. This is a Hybrid position with 3-days in office.

Reviews, analyzes, and ensures the completion of disputes cases, inquiries and escalations were completed correctly based on consumer protection regulations such as regulation E, Z and UDAAP. Ensuring proper handling of investigations in regard to regulatory timeframes, financial positing of provisional credits, permanent credits, fees, interest, and client communication.

Requirements:
Experience performing Q/A reviews on processed disputes to ensure regulatory and Bank Card Association rules
Knowledge of chargeback rights
Must have back-office processing experience
3+ years Regulation E and Z knowledge,
2+ years analytical problem-solving skills
Fidelity
VROL (Visa Online)
Salesforce is a plus
;
Dispute Analyst Jr.
We are seeking Dispute Analysts for a client in San Antonio, Texas.

The Dispute Analyst protects the financial interests of our customers by researching, analyzing, and processing disputes and escalated inquiries to recover funds for the customer in accordance with all Regulatory Requirements and Association rules.

Requirements:
Proficient in Regulation E and/or Z
Processing Dispute experience
2+ years Debit card Fraud experience or Visa Credit card experience
2+ years Customer service experience ;
Admin & Clerical
The Millennium Group offers a specialized approach to administrative and clerical staffing. With a national database of highly skilled admin professional careers, we have the resources and expertise to connect candidates with highly sought employers.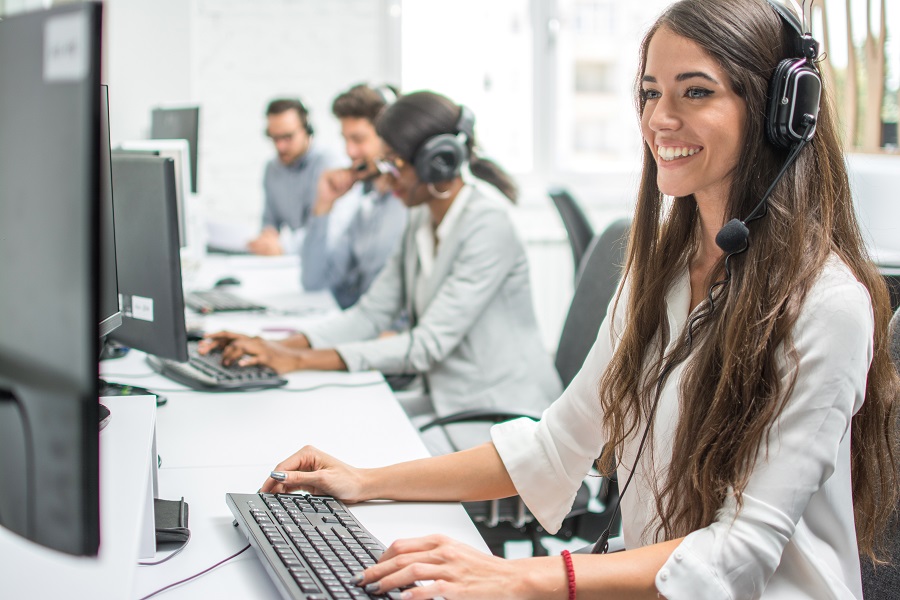 Trending Jobs in Admin & Clerical
Human Resources
We are experts in Human Resources acquisition. The Millennium Group provides a full service executive recruiting experience with a national reach and industry depth that are critical to helping our talent succeed in challenging, progressive and impactful working environments.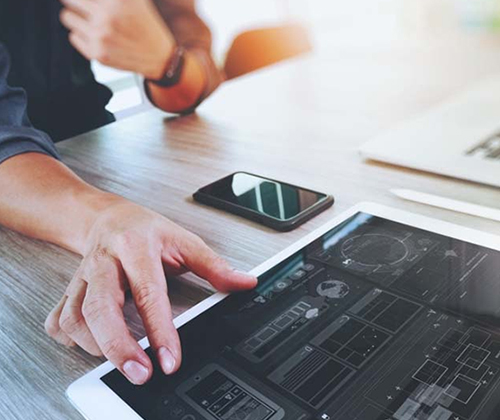 Trending Jobs in Human Resources
Contract Advisor - Entry Level
We are seeking multiple levels of Contract Advisors for a client in San Antonio, Texas. This is a HYBRID role working 2 days at the office and 3 days at home.
Overview:
Enables sourcing and contracting functions through the identification and assessment of risk in the supply chain, e.g. financial viability of suppliers, cost/price analysis of contracts, market risks, industry risks, etc. Performs cross-functional analysis and research related to sourcing, supplier competition, risk mitigation and due diligence on initiatives across a broad range of topical areas. Provides analytics to assigned clients and cross-functional teams for contract and/or third-party actions.
MINIMUM REQUIREMENTS
Bachelor's degree required OR 4 additional years of related experience beyond the minimum required may be substituted in lieu of a degree
2 or more years of experience working in a financial analysis role or contracting related role, basic drafting and negotiating terms and conditions
Working knowledge of Microsoft Office Tools and applicable business software
*Qualifications may warrant placement in a different job level*
PREFERRED EXPERIENCE
IT contract experience
Medium to complex contract language negotiation skills
Presenting and influencing executives
Project management across cross functional team
;
Creative & Design
The Millennium Group matches highly skilled digital creative and design talent with the best career fit, tailored to your career accommodations and artistic ability. Talent seekers are looking for freelance, contract-to-hire, project or full time hires in the areas of UI, UX, graphic design, branding and more.
Trending Jobs in Creative & Design
User Experience Designer/Svc
We are seeking a talented UX/Service Designer to work 100% Remote or Hybrid!

You will improve workforce experiences with client's implementation of Workday. This initiative seeks to improve the efficiency and satisfaction of the client's workforce through a design-led, user-centric approach. Under the guidance of a Lead Designer, this role will execute on important design work streams within this initiative.

Requirements
• Extensive experience designing and supporting digital products inside an Agile environment using human-centered design principles, methods, and problem-solving strategies.
• A portfolio that demonstrates extensive experience designing digital experiences for mobile and web-based applications.
• Advanced facilitation in human-centered design thinking methods, collaboration, and consensus-building skills.
• Extensive experience in building compelling narratives and presenting to cross-functional teams and Senior leaders.
• Demonstrated advanced understanding of platform-based design and best practices in website navigation, browsers, mobile patterns, information architecture and usability.
• Demonstrated experience in process and workflow design.
• Demonstrated experience designing user interfaces for web and mobile (preferred) applications (iOS, Android, etc.).
• Demonstrates a strategic mindset by decomposing complex problems into a clear and achievable work stream requiring limited support and direction for decision making.
• Experience designing research plans, conducting user research and usability tests, and deriving actionable insights from research.
• Experience turning research insights into specific design concepts while collaborating with development and business partners.

Preferred:
Proficient with UX design software such as Figma, Sketch, Invision, or similar

Portfolio Required:
What do we need to see in a portfolio?
• HCD Thinking & Process
• User flows and/or process designs
• Research and translating research insights to improved experiences.
• Impact of design work


;
Digital Product Manager
We are seeking a Digital Product Manager for a client in San Antonio.

REMOTE!!

Requirements:
Experience in a Digital Product Management Role
Experience identifying digital experience problems
Experience with UCD/HCD principles
Ability to work with multiple teams in a cross-functional environment
Adobe Analytics
Mural
Glassbox highly preferred
;
Data Analytics
The Millennium Group focuses on helping organizations find individuals that can help them to unpack in-depth data analytics in order to make more informed business decisions and by researchers to verify or disprove scientific models, theories and hypotheses in the areas of organizational and technical dimensions, organizational culture, infrastructure, data and processes.
Our experienced Sr. Executives provide organizations with expert insight, strategic vision and execution management, enabling your company and staff the ability to achieve profitable growth. Organizations are faced with continually increased expectations for greater levels of performance delivered with tighter budgets, greater responsiveness and more transparency. We help by responding to these challenges through implementation of efficient infrastructure initiatives, production processes and technology in order to build, support and sustain high performance.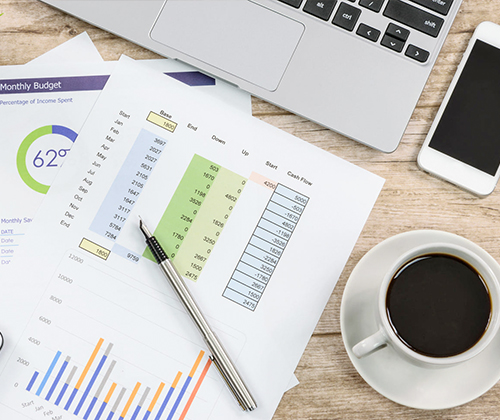 Trending Jobs in Data Analytics
Military Transition
Our recruiters provide military officers with an array of services, from resume building, military skills assessment, to finding that perfect civilian job. If you need help with any or all of the above, please to not hesitate to contact us at HelpingOurHeroes@millgroupusa.com. We cannot thank you enough for your service! We are standing by to help make your job search a pleasant experience.