Millennium Group Makes Hiring Happen
Technology
We are people who know people - particularly in the field of Information Technology. At the Millennium Group, we place professionals in contract, contract to perm, and full-time opportunities. As your professional staffing partner, we will:
commit to know your company, your business structure, and your IT personnel needs.
respond quickly with effective and specific IT and Engineering staffing solutions.
spoil you with highly skilled candidates that really match your requirements.
enable you to meet deadlines and achieve your business goals.
make finding and hiring the right candidates faster and easier.
When we combine our understanding of the IT industry and job market with the ability to assess your specific business needs, we can positively impact your two most vital resources: talent (found) and time (saved).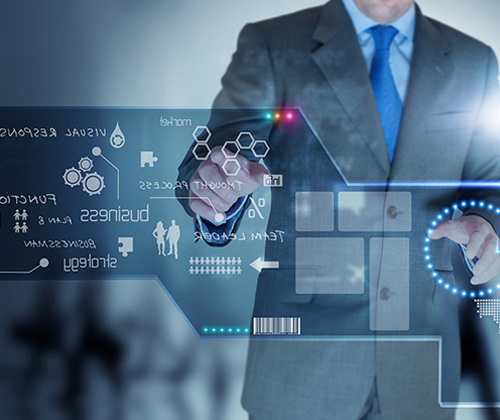 Trending Jobs in Technology
Sr Data Modeler
We are seeking Sr Data Modelers. REMOTE!!

Requirements:
Experience designing dimensional/star schema and normalized data models from scratch

Experience using Erwin Data Modeler

Understanding how to work within data modeling and metadata standards frameworks (i.e. naming standards, class word standards, writing clear, concise, unambiguous definitions. This is huge as it is the most time-consuming piece of the data modeling effort but also one of the things regulators will look at in ensuring we DO understand our data and are using it appropriately. From a resume perspective, someone with experience developing modeling standards would be expected to have that knowledge, or if they explicitly call out data naming and metadata standards in their resume.

Strong communications skills, verbal and written
have to be able to illicit information on data needs from business users who do not understand our role/goal

must be able to speak to their design/modeling decisions (specifically to the DRB but also within the team)

must be willing/able to communicate/escalate issues found while developing their data models.
S2T mapping experience is a plus especially within marts/dimensional models as this is foundational to lineage.

Flexibility in approach to achieving goals when the "right" solution is not achievable in the short term. This is one we probably won't see on a resume but need to get to in an interview. I have run into many people where perfection is the ONLY acceptable outcome.

Takes initiative to identify and meet with the IT and business resources necessary to refine requirements and understand data and processes completely

Self-starter driven to move designs forward without the benefit of extensive detailed documentation

Comfortable collaborating positively and proactively with a diverse team of modelers ranging in experience from relative novice to exceedingly experienced

Design, model and implement data solutions meet the business needs and risk tolerance criteria of the LOB

Ensure changes to the data environment generated by the LOB are compatible and compliant to the firm's architectural standards

Enforce data architectural standards via the Data Model Review Forum and participation in all LOB projects that create new data store or modify existing data stores

Logical + Physical Data Modeling experience is a must with a minimum of 5 years' experience, 7+ preferred

Erwin Data Modeler experience is a must

Hands on experience with Oracle, SQL Server, DB2 and Snowflake is preferred

Experience with robust, operationally sound production environments is preferred

Experience with large/very large databases is must

Experience with large scale development projects, Internet development experience, large integration projects is a must
;
Solution Train Engineer
We are seeking a SAFe Agile Solution Train Engineer for a large financial services client.
This position is WFH but will require occasional office visits to San Antonio, Texas.

You will provide solution train coordination with IT teams across an enterprise. You will work collaboratively to create program processes and deliver value system to the organization.

Requirements:
10+ years' experience performing in multiple Agile roles, to include Scaled Agile Framework (SAFe).
Recent experience as a Solution Train Engineer
Experience as an Agile Coach or working in a similar role in a lean or scrum environment
10+ years' experience in program management
Strong business acumen and expert knowledge of the software development lifecycle and methodologies.
Expert understanding of Agile risk management practices and Lean-Agile methods and practices and ability to apply Agile principles and practices on a case-by-case basis, customized to specific client needs.
Demonstrated ability to influence change at the executive level and team level.
Certified Scrum Professional (CSP), Professional Scrum Master (PSM), Project Management Institute Agile Certified Practitioner (PMI ACP), or other leading Agile certification.

Preferred:
Financial services
Technical experience in Banking Marketing Technology

Tools:
Adobe Marketing Cloud
Pega CDH
Aprimo
Experian

;
Technical Writer
We are seeking a Technical Writer for a client in San Antonio, Texas!

This request will be full time WFH for the duration of the assignment.


Job Description:
Plans, develops, and manages execution of editorial content and communications tactics for electronic and/or digital communications channels. Ensures appropriate, relevant, and timely news and advice content that supports business priorities, builds awareness, drives tangible outcomes and/or deepens relationships with members and/or employees.

Job Duties:
• Plans assigned content for appropriate channels and tactics.
• Ensures integration and timing of content publication.
• Develops content through research, writing or assigning articles to supporting team members or vendors.
• Edits articles, publications, and/or tactics for content, accuracy and style.
• Facilitates business, legal and executive reviews.
• Assesses and reports on message


;
Business Program Mgr. Lead
We are seeking a Business Program Manager for a large client. This is 100% Remote!

Overview:
Provide reporting on deliverables, partnering with portfolio manager /lead and providing basic portfolio level work.

Minimum Education/Experience Requirements
Bachelor's degree OR 4 years of related experience (in addition to the minimum years of experience required) may be substituted in lieu of degree.
4+ years of project and/or program management experience
Experience reporting and updating deliverables
Experience delivering complex work efforts working with SAFe Agile methodologies

Preferred:
3 years SAFe® methodology experience and well versed with Scaled Agile Framework's Portfolio Management methodology
Prior experience leveraging software tools, such as Jira, Rally and Clarity
Experience working within the Financial Services industry

Attributes: Strong leadership, collaboration, ability to influence, meet deadlines quick learner!
;
Sr. Risk Analyst
REMOTE!!

We are seeking a Senior Risk Analyst for a client in San Antonio.

This position will be WFH for the duration of the assignment.

Required Experience:
Risk identification
Control evidence assessment
Operational Risk
Compliance/Regulatory


Job Description:
Provides risk management support for a line of business or staff agency in key risk identification, measurement and aggregation, and the understanding and management of risk through appropriate practices and processes. Assesses and mitigates enterprise and business exposures through the identification of key and emerging risks and evaluates alignment with risk strategy and appetite. Monitors the risk and control environment to ensure that exposures are kept at acceptable levels and may consult on risk mitigation plans.
;
Marketing
The importance of brand has perhaps never been more powerful than it is now. Creating, enhancing, and protecting a company's brand has become paramount for financial success. But it's no longer a question of doing a few things well. Companies must deploy a dynamic marketing presence across all media. The critical need to build brand awareness and differentiate products and services increases the emphasis on advertising and marketing services. You appreciate how essential dynamic and creative leadership is to an effective brand strategy and execution. So do we. No executive recruiter understands this better than Millennium Group marketing and advertising recruiters. Our marketing and advertising recruitment experts can help you find the type of marketing executive jobs that can challenge your skills and provide considerable professional and financial rewards.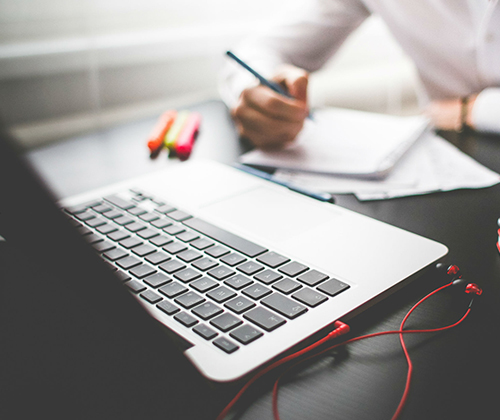 Trending Jobs in Marketing
Finance & Accounting
The Millennium Group is ready to provide your company with the most competent Employees in the Finance and Accounting Industry. Our Specialists have the expertise to screen and present Applicants that match your expectations and needs to interview, hire and retain competent Employees.
Millennium understands the cost of training new employees and devoted to finding the right Employees for the positions available. Our Applicants are on the cutting edge in the financial industry in this ever changing environment. Our Applicants and Contract Employees bring professional skills and knowledge to the table to ensure smooth transitions and competent knowledge in troubleshooting problems that may arise.
Millennium Group is committed to assisting your company in filling your employee needs.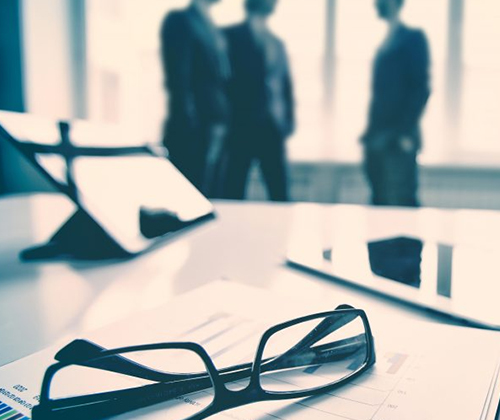 Trending Jobs in Finance & Accounting
Purchasing Advisor - JR
Purchasing Advisor II- JR
Enables sourcing and contracting functions through the identification and assessment of risk in the supply chain, e.g. financial viability of suppliers, cost/price analysis of contracts, market risks, industry risks, etc. Performs cross-functional analysis and research related to sourcing, supplier competition, risk mitigation and due diligence on initiatives across a broad range of topical areas. Provides analytics to assigned clients and cross-functional teams for contract and/or third-party actions.
Job Duties:
Proven experience as a purchasing agent with the ability to dispatch purchase orders for good and services.
Creates Purchase Order (using system-generated template) and asset items in system (as applicable)
Applies developing knowledge to understand and interpret business requirements.
Under direct supervision, conducts analysis of cost/price evaluations on routine to moderately complex contract actions and executes the most appropriate cost/price models.
Assists in assessments of cost elements that provide fair and reasonable cost recommendations in support of contract negotiations.
Under direct supervision, applies developing knowledge to conduct routine to moderately complex quantitative and qualitative analyses of supplier financials, and business information that inform and improve the soundness of negotiated agreements (contract specifications, terms and conditions, pricing structure, exit strategies, etc.) and mitigate risks for client.
Performs routine ad-hoc analysis and research in support of potential third-party relationships.
Manages limited functional projects and/or participates as a project resource on larger departmental or enterprise initiatives.
Identifies opportunities for improvements to processes and systems.
Minimum Education:
Bachelor's Degree or equivalent work experience
Minimum Experience:
2 or more years of experience working in a financial analysis role or contracting related role, basic drafting and negotiating terms and conditions
Working knowledge of Microsoft Office Tools and applicable business software
;
Purchasing Advisor I - MID
Purchasing Advisor I- MID
Job Duties:
Proven experience as a purchasing agent with the ability to dispatch purchase orders for good and services.
Creates Purchase Order (using system-generated template) and asset items in system (as applicable)
Provides broad contract sourcing guidance, integrated solutions, and support to assigned customers.
Advises on viable and efficient sourcing and procurement processes.
Negotiates complex contracts and ensures optimal agreements with mitigated risk.
Under minimal supervision, performs moderately complex to complex work assignments and problem resolution.
Applies broad procurement knowledge of the business, its products, and processes. Serves as a resource to less experienced team members on escalated issues of a routine nature.
Conducts all phases in the development of moderately complex to complex contracts and major acquisitions to include drafting statements of work, request for proposal creation, and contract evaluation and negotiation.
Performs procurement activities to optimize client's supply chain by facilitating supplier relationships, planning and delivering the acquisition strategy and conducting market research and spend analytics.
Provides solutions to complex contracts which mitigate business risks and align with business objectives.
Utilizes strong leadership skills in interacting with customers, service providers, and team members.
Manages interactions involving service providers, customer, and the overall needs of the enterprise.

Minimum Education:
Bachelor's degree or equivalent work experience

Minimum Experience:
4+ years procurement experience in drafting and negotiating complex contracts.
Strong analytical, organization, presentation, negotiation, project management and leadership skills.
Working knowledge of data analysis tools and industry data sources.
Working knowledge of Microsoft Office Tools and applicable business software

;
Mortgage & Banking
In our experience, the Millennium group pays top dollar for the best Mortgage professionals in the country. Due to the fluctuating nature of the Mortgage industry, you need to pick a partner that has strong relationships with the Nations top lenders. We pride ourselves on working with only those who treat their contract employees with the upmost respect and professionalism that they deserve. Below are some of the most common mortgage positions that we have filled:
Administrative Support
Closers
Document Specialist
Funders
Originators
Processors
Underwriters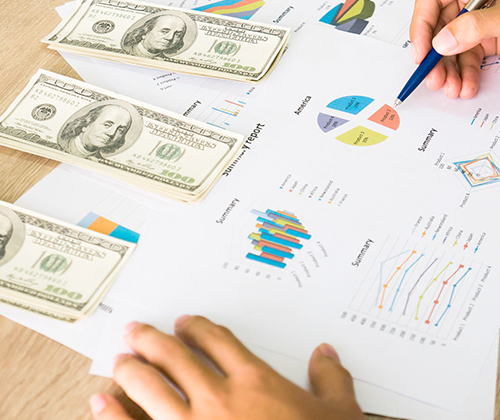 Trending Jobs in Mortgage & Banking
Health Insurance Call Center Reps
We are seeking Health Insurance Call Center Representatives for offices in San Antonio, Tampa, and Phoenix.

These positions will start as WFH but may transition back to the office in the future.

Requirements:

1 year of call center experience
1 year customer service experience
Multitasking experience
Experience with life, health and annuity products are preferred.

Job Duties:

Receives inbound calls for information from current and prospective customers.
Processes and fulfills customer service requests for life, health, and annuity policies through various customer contact channels.
Provides information to customers regarding, e.g., public information on from our website, directions where they can go on our website for education or more information, Medicare annual enrollment dates.
Asks questions to discover key information and life events in order to understand the customer need, and documents relevant information.
Fulfilling customer requests to mail our product agnostic Medicare guidebook materials.

Minimum Education:

High school diploma or GED
;
Bank Product Owner
We are seeking Bank Product Owners for a client in San Antonio, Texas. – REMOTE!!!!

Required Experience:

Ability to attain, understand, and communicate business visions and needs in order to write and refine user stories/features/epics, prioritize work, and provide guidance to technical teams across programs/portfolios.

Experience in using critical thinking, problem solving, and Agile principles to partner with business owners, subject matter experts, and the development team to build effective solutions.

Experienced in owning and maintaining a prioritized work backlog for one or more Agile teams. Product backlog includes complete user stories with acceptance criteria so that they are consumable and testable by the Agile team or program.

Able to review and accept output of I/T and/or business development to ensure specified acceptance criteria have been completed.

JIRA/RALLY or other Agile management Tool

Working knowledge of Core banking Deposits systems (Hogan, Fidelity etc)
;
Unlicensed Investment Reps
We are seeking Unlicensed Investment Reps for a client in San Antonio, Texas!


Representatives provide guidance, make portfolio recommendations, and provide an array of solutions to build and nurture relationships.

Objective:
Deliver best-in-class guidance and service to members/clients
Ability to retain and nurture relationships
Educate potential and existing members/clients about investment products and services
Maintain current knowledge of Victory products, policies and services while keeping abreast of financial markets and regulations
Deliver on performance goals by uncovering additional client needs and deepening existing relationships
Serving more members, acquiring new members and meeting more member needs
Required Skills/Licenses:
Demonstrated passion and interest in financial markets
Excellent customer service skills with the ability to actively listen to members/clients
Ability to multi-task in a dynamic environment
Requires basic knowledge of the organization, products and services
Excellent verbal and written communication skills
Proven ability to meet and exceed productivity and performance goals
Ability to adapt and seek solutions for members/clients in a fast-paced environment
Focus on member/client satisfaction
Preferred Skills/Designations:
Previous investment or brokerage experience is a plus
1+ years of financial industry experience
Relevant Financial Designation
The representatives adhere to scheduled breaks and lunches
Hours of operation:
7:30 am – 8:00 pm Monday – Friday
8 am – 5 pm Saturdays
Scheduled lunch 35 minutes and & two 20-minute paid breaks
;
Admin & Clerical
The Millennium Group offers a specialized approach to administrative and clerical staffing. With a national database of highly skilled admin professional careers, we have the resources and expertise to connect candidates with highly sought employers.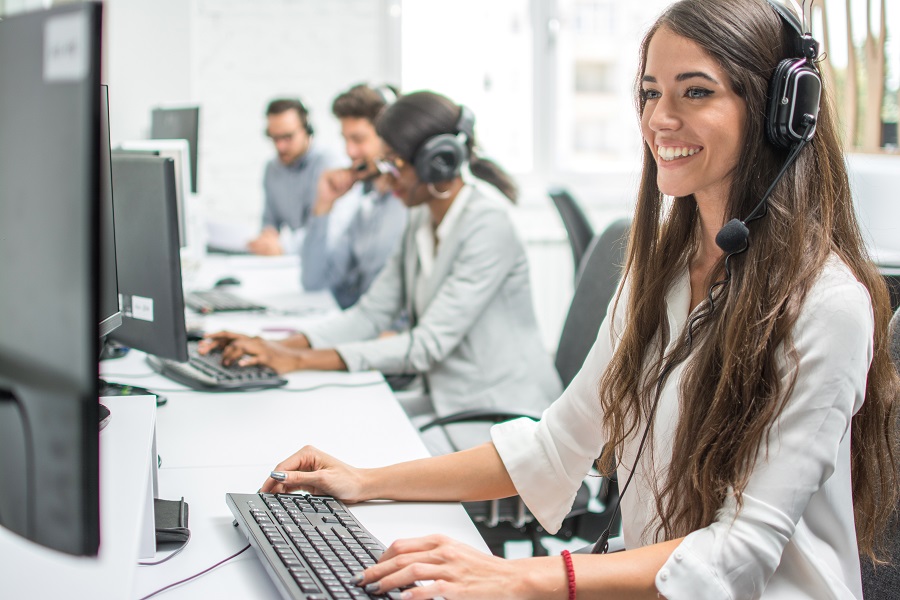 Trending Jobs in Admin & Clerical
Paralegal
Litigation Paralegal – 100% Remote

Seeking a Paralegal with first-party auto and property insurance defense experience. Conducts case activities to include investigating case facts, assist in creating a strategic litigation plan, reviewing, and revising pleadings, and representing client at mediations. Reviews and analyzes files, policies, company documents, and witnesses to evaluate exposure, respond to discovery requests and aid outside and in-house counsel in case strategy. Participates in the legal discovery process including preparing materials for production, deposition preparation sessions and depositions, and assisting in identification and preparation of witnesses for depositions and trials. Creates Legal Hold documents and monitors the E-Discovery process to ensure client is compliant with State and Federal Rules. Preferred experience includes defense of "bad faith" auto and property insurance litigation.

Job Description:
Managing a large volume of P&C litigation matters
Investigating, analyzing, and reviewing claim files for discovery purposes
Litigation strategy and handling discrete tasks

Minimum Education:
Bachelor's degree or paralegal education is preferred

Minimum Experience:
6+ years in a paralegal role, preferably P&C litigation
Strong computer and technical knowledge
Strong analytical, communication and organizational skills
Advanced knowledge of legal concepts, terminology and principles and procedures
Windows
Experience with a document repository and documentation system
Experience with claims software systems
;
Human Resources
We are experts in Human Resources acquisition. The Millennium Group provides a full service executive recruiting experience with a national reach and industry depth that are critical to helping our talent succeed in challenging, progressive and impactful working environments.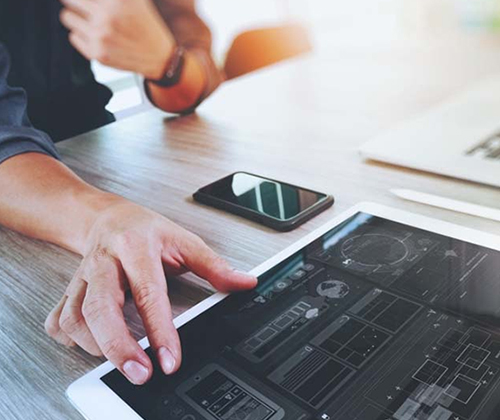 Trending Jobs in Human Resources
Creative & Design
The Millennium Group matches highly skilled digital creative and design talent with the best career fit, tailored to your career accommodations and artistic ability. Talent seekers are looking for freelance, contract-to-hire, project or full time hires in the areas of UI, UX, graphic design, branding and more.
Trending Jobs in Creative & Design
User Experience Designer
REMOTE!!!

We are seeking User Experience designers with strategic design thinking and user research skills.

Requirements:

4+ years of experience facilitating human-centered design thinking methods, collaboration, and consensus-building skills, with extensive experience in presenting to cross-functional teams and Senior leaders.
4+ years of experience creating sketches, wireframes, and documenting and envisioning concepts
4+ years of experience with designing research plans, conducting user research and usability testing, and analyzing feedback from users and stakeholders.
;
Mid level Project Manager
REMOTE!

We are seeking a Mid-level Project Manager to work with and support design teams.

Job Duties:
Assist in team organization
Track milestones
Hold the teams accountable for objectives

Requirements:
Strong communication and collaboration skills.
Strong time management skills for self and others in team.
Agile/SAFE experience and understanding.
Prior experience supporting creative/design teams preferred.
Project management methodologies awareness.


;
Data Analytics
The Millennium Group focuses on helping organizations find individuals that can help them to unpack in-depth data analytics in order to make more informed business decisions and by researchers to verify or disprove scientific models, theories and hypotheses in the areas of organizational and technical dimensions, organizational culture, infrastructure, data and processes.
Our experienced Sr. Executives provide organizations with expert insight, strategic vision and execution management, enabling your company and staff the ability to achieve profitable growth. Organizations are faced with continually increased expectations for greater levels of performance delivered with tighter budgets, greater responsiveness and more transparency. We help by responding to these challenges through implementation of efficient infrastructure initiatives, production processes and technology in order to build, support and sustain high performance.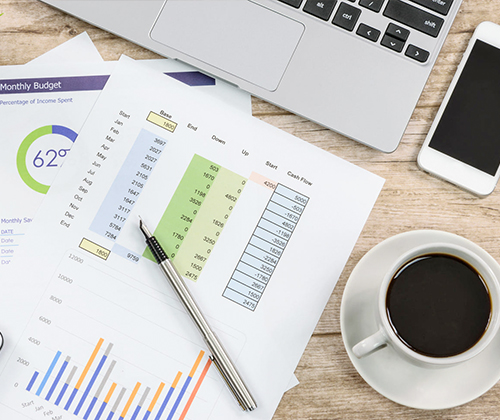 Trending Jobs in Data Analytics
Military Transition
Our recruiters provide military officers with an array of services, from resume building, military skills assessment, to finding that perfect civilian job. If you need help with any or all of the above, please to not hesitate to contact us at HelpingOurHeroes@millgroupusa.com. We cannot thank you enough for your service! We are standing by to help make your job search a pleasant experience.