Millennium Group Makes Hiring Happen
Technology
We are people who know people - particularly in the field of Information Technology. At the Millennium Group, we place professionals in contract, contract to perm, and full-time opportunities. As your professional staffing partner, we will:
commit to know your company, your business structure, and your IT personnel needs.
respond quickly with effective and specific IT and Engineering staffing solutions.
spoil you with highly skilled candidates that really match your requirements.
enable you to meet deadlines and achieve your business goals.
make finding and hiring the right candidates faster and easier.
When we combine our understanding of the IT industry and job market with the ability to assess your specific business needs, we can positively impact your two most vital resources: talent (found) and time (saved).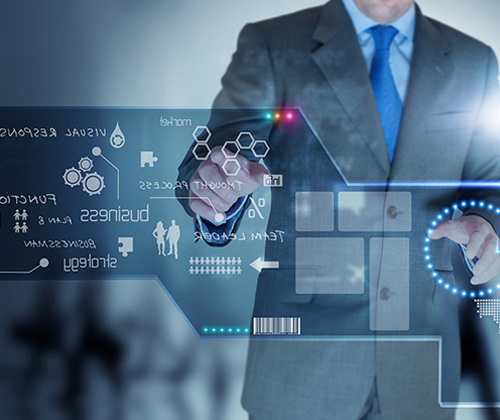 Trending Jobs in Technology
Business Analyst for IT Portfolios
We are seeking multiple Sr. Business Analysts for IT portfolios in Public Health.
100% Remote in Texas.

Work involves coordinating the gathering, development, and documentation of business /user requirements; the review, assessment, and development of business processes; alignment of business needs with technology roadmaps, architectural roadmaps, product roadmaps and providing recommendations for Portfolio roadmap; identification of the gaps associated with business processes and underlying technical solutions and converting them into future projects; communicating business processes in the form of workflow diagrams; documenting business processes and requirements. Works under minimal supervision, with considerable latitude for the use of initiative and independent judgment. Travel to other work location may be required. Performs other duties as assigned.

Requirements:
At least 7 years of experience in IT with at least 3-5 years of experience in business analysis work.
3-5 years of experience in business analysis work related to software applications that involve development.
Experience in writing Epics and User stories as part of Agile methodology is preferred.
Knowledge of software development life cycle and business analysis methodologies
Knowledge of business and management principles involved in strategic planning
Knowledge of project management principles and practices
Skill in analyzing and evaluating complex information technology applications, policies, issues, legislative mandates, standards, policies and procedures
Skill in gathering input, formulating a plan, providing follow-through and carrying it to fruition
Skill in developing creative and workable solutions to complex problems and issues.
Skill in effective verbal and written communication and presentation skills
Ability to translate user/business needs into technical requirements
Ability to communicate technical instructions to system users
Ability to analyze, evaluate, interpret business requirements and business rules and map / integrate them to technical requirements
Ability to exercise sound judgment in making critical decisions
Ability to bring about consensus on contradicting views
Ability to analyze and document ambiguous and continuously evolving business needs;
Business Rules/ODM Developer
We are seeking a Business Rules/ODM Developer for a client in San Antonio.

REMOTE!!

The role involves performing business decision development for clients looking to modernize or upgrade existing business decision processes and systems. You will be responsible for the Leading of teams and the design, unit testing, and deployment support of the system to create a solution that satisfies our internal project teams.

Requirements:
Minimum of 3+ years of professional experience working in a Business Rule Development role for the design, development, and implementation of large-scale solutions.
Experience evaluating business requirements to implement functional requirements into BRMS API microservice (IBM ODM).
2-3 years' API testing in Postman
Experience with AGILE design methodology and SCRUM meeting facilitation.
Experience with user story creation and grooming.
Experience with Java developing routines that are above & beyond the rule representation (User Defined Functions).
Experience with Decision Modeling. DMN notation is a plus
Experience developing efficient Object Models, including XOM and BOM, Verbalizations & UDF's
Understanding of entity relationships and data structures.
Excellent communication skills (written and verbal) to clearly articulate technical solutions to non-technical staff.
;
Jr Project Manager
We are seeking a Junior PM with design experience for a client in San Antonio.

REMOTE!!

Looking for a candidate to manage a team of designers' projects and timelines.

Requirements:
2 years' experience managing multiple projects of various sizes
2 years' experience planning and facilitating design workshops to drive design requirements
Proactive with decision making
Energetic personality
Experience with Mural
Experience with Rally preferred

;
Agile Coach
We are seeking an Agile Coach for a large financial services client in San Antonio.

Required Experience:
5-10 years of project management using SAFe Agile techniques
5+ years as a proven agile coach applying SAFe at the program layer and team layers at large, complex organizations
3+ years experience in Marketing and/or advertising agency
Certified SAFe Program Consultant (SPC)
Possess proven ability to communicate effectively with both Technical and Business personnel on varying organizational levels
Rally and Asana experience




;
Jr Scrum Master
We are seeking a Jr Scrum Master for a client in San Antonio.
REMOTE!!
Looking for Scrum Master with good experience working with Agile teams and have a strong understanding of Agile processes. You will not be managing scrum teams but will lead daily stand ups.
Required Experience:
2-3 years of hands-on Scrum Master experience
Experience working with Agile teams
Leading daily stands ups
Developing Agile processes
Strong Communication
Risk Management/Conveying Risk
Rally and Jira experience
Preferred:
CSM Certified
PI Planning experience
SAFe/Kanban
;
Web Accessibility Tester
We are seeking a Lead Web Accessibility Tester for a client in San Antonio, Texas.

REMOTE!
Roles/Responsibilities:
Develop and document internal processes for end digital product accessibility testing to ensure compliance Web Content Accessibility Guidelines (WCAG)
Conduct in-depth WCAG compliance assessments via manual reviews and using automated test tools and assistive technologies
Compile reports concerning failures in WCAG compliance and ways to remediate
Assist project teams with understanding how Section 508 and accessibility activities fit within the project life cycle
Partner with project leads and requirements analysts to help them appropriately document and deliver against requirements for WCAG compliance
Stay up to date on the latest Section 508/WCAG testing and automated tool information
Experience Requirements:
Minimum of 6 to 8 years of experience in Accessibility testing of Enterprise Web Applications and documents.
Experience in validating WCAG 2.1 Level A, AA, AAA compliance and knowledge of principles, concepts, methods of UI design standards.
Experience in working with assistive technologies such as screen readers JAWs, Android Talkback, iOS Voiceover.
Experience in working with tool CCA (Color contrast analyzer) to perform color testing, Adobe Acrobat pro for documents accessibility testing and Deque tool - Axe expert.
Experience in testing Mobile apps for accessibility.
Knowledge of correct use and limitations of WAI- ARIA, HTML, CSS, JavaScript.
Create and execute WCAG test plans and test scenarios of new products and upgrades to existing products.
Record defects identified during testing in JIRA.
Retest problems after they are resolved by the development team.
Communicate the status of testing, including reporting of overall test results.
Experience in providing accessibility strategy and accessibility defect fix consultation to teams.
;
COBOL Developer Sr.
We are seeking Sr COBOL developers for a client in Austin, Texas. REMOTE!!!

REQUIRED EXPERIENCE:

Systems Analyst - Programmer COBOL
COBOL, CICS, DB2 Programming, JCL
MicroFocus
Batch coding and implementation
Ongoing daily support for COBOL CICS applications and new development

PREFERRED:
Astadia
Brio/Hyperion reporting experience
;
IAM Application Architect
We are seeking an Application Architect - 100% Remote

Responsibilities include administering and supporting access management systems, applications, and Integrations. Assignments include working with Red Hat Linux, IBM Security Identity Manager (ISIM), IBM Security Access Manager (ISAM) and IBM Security Directory Server (LDAP). Daily work requires completing work assignments with one or more of the aforementioned software, while collaborating with customers, product support team peers and management teams.

REQUIRED:
Red Hat Linux administration, shell scripting, and strong experience with at least one of the following applications:
IBM Security Identity Manager (ISIM), IBM Security Access Manager (ISAM) or IBM Security Directory Server (LDAP).

PREFERRED:
Prefer candidates who have experience administering and supporting an identity and access management system built on IBM software and services. Experience with application development, including development in Java would be a big plus. Any experience with supporting access management system applications and integrations is a plus.;
Dynamics Developer
We are seeking a Microsoft Dynamics Developer for a client in. Austin, Texas. This is 100% Remote!

You will work alongside current staff in configuring screens, reports, and other application related tools for creating modernized systems to be utilized for operations. Proficiency in writing plug-in's and custom workflow activities.
Programming and Analysis activities related to development of Microsoft Dynamics applications.
Microsoft Dynamics
Proficiency in writing plug-in's and custom workflow activities.
Should be proficient with Azure/Power Platform, utilizing the Azure Service bus, and integrating multiple Azure services in the context of large projects.
;
Project Manager with Scrum
We are seeking a Project Manager with Scrum experience for a client in San Antonio. REMOTE!!

Requirements:

Project Management experience
Scrum Master experience
Excellent communication skills
Ability to work autonomously
Experience working with stakeholders
Familiarity with Design or User Experience is a plus

;
Sr. Risk Analyst
REMOTE!!

We are seeking a Senior Risk Analyst for a client in San Antonio.

This position will be WFH for the duration of the assignment.

Required Experience:
Risk identification
Control evidence assessment
Operational Risk
Compliance/Regulatory


Job Description:
Provides risk management support for a line of business or staff agency in key risk identification, measurement and aggregation, and the understanding and management of risk through appropriate practices and processes. Assesses and mitigates enterprise and business exposures through the identification of key and emerging risks and evaluates alignment with risk strategy and appetite. Monitors the risk and control environment to ensure that exposures are kept at acceptable levels and may consult on risk mitigation plans.
;
Marketing
The importance of brand has perhaps never been more powerful than it is now. Creating, enhancing, and protecting a company's brand has become paramount for financial success. But it's no longer a question of doing a few things well. Companies must deploy a dynamic marketing presence across all media. The critical need to build brand awareness and differentiate products and services increases the emphasis on advertising and marketing services. You appreciate how essential dynamic and creative leadership is to an effective brand strategy and execution. So do we. No executive recruiter understands this better than Millennium Group marketing and advertising recruiters. Our marketing and advertising recruitment experts can help you find the type of marketing executive jobs that can challenge your skills and provide considerable professional and financial rewards.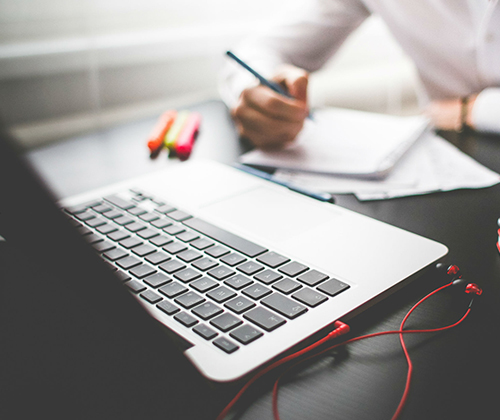 Trending Jobs in Marketing
Marketing Manager Jr
We are seeking a Jr Digital Marketing Manager for a client in San Antonio.
Hybrid schedule – 3 days in office.
Job overview:
You will assist with the design, planning and execution of strategic digital marketing plans.
Requirements:
2-3 years digital marketing channel and performance management experience
Excellent knowledge of digital marketing management
Experience working with brand managers to gather requirements and design tactics to launch and manage performance and optimization efforts.
Excellent project management skills with demonstrated ability to take ownership from conception to completion
;
Finance & Accounting
The Millennium Group is ready to provide your company with the most competent Employees in the Finance and Accounting Industry. Our Specialists have the expertise to screen and present Applicants that match your expectations and needs to interview, hire and retain competent Employees.
Millennium understands the cost of training new employees and devoted to finding the right Employees for the positions available. Our Applicants are on the cutting edge in the financial industry in this ever changing environment. Our Applicants and Contract Employees bring professional skills and knowledge to the table to ensure smooth transitions and competent knowledge in troubleshooting problems that may arise.
Millennium Group is committed to assisting your company in filling your employee needs.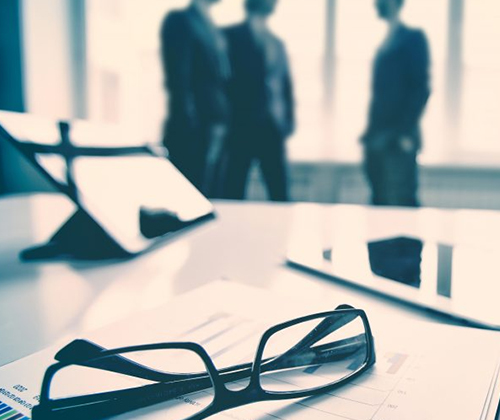 Trending Jobs in Finance & Accounting
Accounts Payable Associate
We are seeking Accounts Payable Associates for a client in San Antonio.

Daily Tasks:

Process accounts payable transactions
Key invoices
Research reports
Data Entry

Requirements:

2 years' experience with Accounts Payable
Analytical thinking and good attention to detail
Strong verbal and written skills
Experience with SAP, Peoplesoft or Oracle
;
Mortgage & Banking
In our experience, the Millennium group pays top dollar for the best Mortgage professionals in the country. Due to the fluctuating nature of the Mortgage industry, you need to pick a partner that has strong relationships with the Nations top lenders. We pride ourselves on working with only those who treat their contract employees with the upmost respect and professionalism that they deserve. Below are some of the most common mortgage positions that we have filled:
Administrative Support
Closers
Document Specialist
Funders
Originators
Processors
Underwriters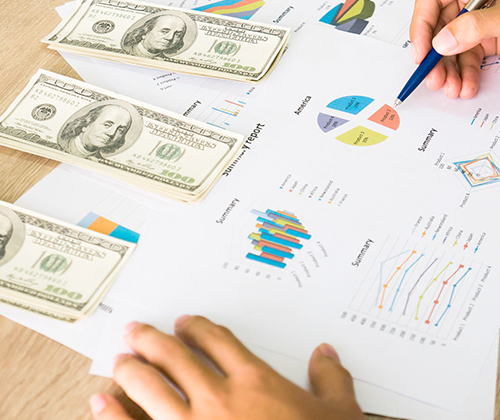 Trending Jobs in Mortgage & Banking
Dispute Analyst Entry
We are seeking Dispute Analysts-Entry Level for a client in San Antonio, Texas.
The Dispute Analyst protects the financial interests of our customers by researching, analyzing, and processing disputes and escalated inquiries to recover funds for the customer in accordance with all Regulatory Requirements and Association rules.
Requirements:
Proficient in Regulation E and/or Z
1 year of Disputes and/or Deposit experience
2+ years of customer contact experience in a sales, military or call center environment via telephone and e-mail, including 1 year of industry-related customer contact experience in a Banking or other Financial Services institution.
Proficient knowledge of windows operating environment and Microsoft Office tools.
Proficient knowledge of job specific systems and tools (e.G. Portal, Fidelity, VROL)
;
Dispute Analyst Jr
We are seeking Dispute Analysts for a client in San Antonio, Texas.

This position is to perform QA on the previously completed disputes ensuring procedures were followed and regulatory requirements have been met. The individual will perform reviews of previously completed ACH, Debit Card, and/or Credit Card disputes.

Requirements:
3+ years Regulation E and Z knowledge,
2+ years' experience requiring communication of QA/QC or other peer to peer review feedback
2+ years analytical problem-solving skills
Fidelity
VROL (Visa Online)
Salesforce is a plus
;
Dispute Analyst Jr.
We are seeking Dispute Analysts for a client in San Antonio, Texas.

The Dispute Analyst protects the financial interests of our customers by researching, analyzing, and processing disputes and escalated inquiries to recover funds for the customer in accordance with all Regulatory Requirements and Association rules.

Requirements:
Proficient in Regulation E and/or Z
Processing Dispute experience
2+ years Debit card Fraud experience or Visa Credit card experience
2+ years Customer service experience ;
Unlicensed Investment Reps
We are seeking Unlicensed Investment Reps for a client in San Antonio, Texas!


Representatives provide guidance, make portfolio recommendations, and provide an array of solutions to build and nurture relationships.

Objective:
Deliver best-in-class guidance and service to customers
Ability to retain and nurture relationships
Educate potential and existing customers about investment products and services
Maintain current knowledge of products, policies and services while keeping abreast of financial markets and regulations
Deliver on performance goals by uncovering additional customer needs and deepening existing relationships
Required Skills:
Demonstrated passion and interest in financial markets
Excellent customer service skills with the ability to actively listen to customers
Ability to multi-task in a dynamic environment
Requires basic knowledge of the organization, products and services
Excellent verbal and written communication skills
Proven ability to meet and exceed productivity and performance goals
Ability to adapt and seek solutions for members/clients in a fast-paced environment
Focus on customer satisfaction
Preferred Skills/Designations:
Previous investment or brokerage experience is a plus
1+ years of financial industry experience
Relevant Financial Designation
The representatives adhere to scheduled breaks and lunches
Hours of operation:
7:30 am – 8:00 pm Monday – Friday
8 am – 5 pm Saturdays
Scheduled lunch 35 minutes and & two 20-minute paid breaks
;
Admin & Clerical
The Millennium Group offers a specialized approach to administrative and clerical staffing. With a national database of highly skilled admin professional careers, we have the resources and expertise to connect candidates with highly sought employers.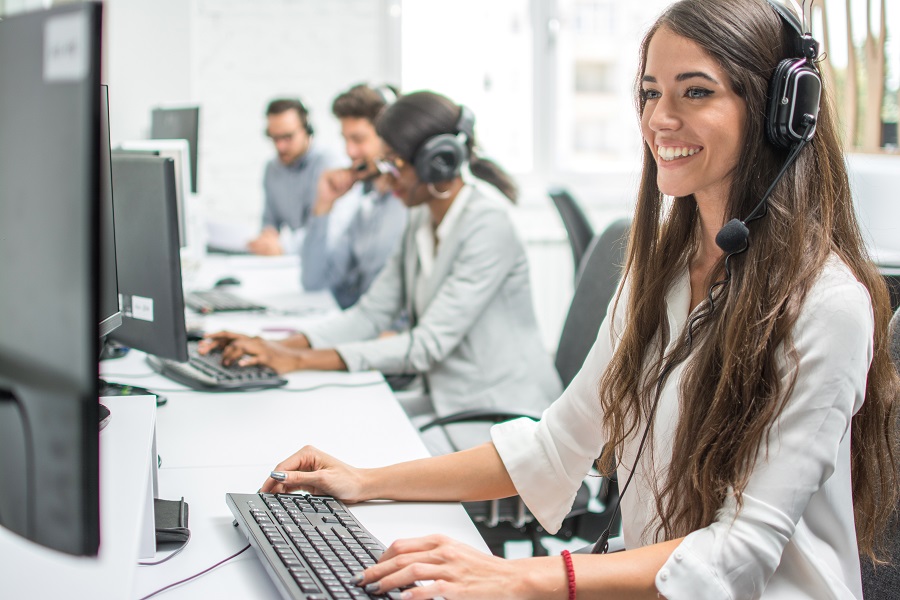 Trending Jobs in Admin & Clerical
Administrative Assistant
We are seeking Administrative Assistants. 3 days in office/Hybrid Schedule

Job Duties:
Performs administrative, clerical or general office duties in support of operations for the functional area assigned.

Applies foundational functional knowledge to produce work deliverables in support of departmental initiatives.

Identifies opportunities and facilitates basic improvements to processes and systems.

Performs routine tasks under direct supervision and within established procedures and guidelines.
Minimum Experience:
Up to 1 year of related experience to include multi-tasking in a fast-paced and complex business environment required.
Foundational knowledge of the function/discipline and demonstrated application of knowledge, skills and abilities towards work products required.
Knowledge of Microsoft Office products required.
;
Data Entry Operator
We are seeking Data Entry contractors for a client in San Antonio.
Hybrid Schedule-3 days in Office

Requirements:
Professional verbal and written communication skills (Business correspondence and email, phone/IM communication with team members)
Organizational skills (Accuracy, attention to detail, efficiency)
Ability to operate in a deadline intensive, regulatory driven environment
Ability to manage multiple spreadsheets

Job Duties:
Accessing various web-based internal and external systems/databases to enter information and data
Reviewing and entering data into Excel spreadsheets
Triaging and handling inbound and outbound information and data requests
Compose business related emails to obtain information and direct action
Verify documents and data entries for accuracy and completeness
;
Human Resources
We are experts in Human Resources acquisition. The Millennium Group provides a full service executive recruiting experience with a national reach and industry depth that are critical to helping our talent succeed in challenging, progressive and impactful working environments.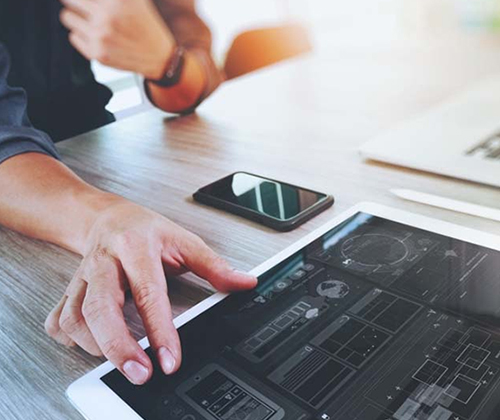 Trending Jobs in Human Resources
Contract Advisor Mid
We are seeking Contract Advisors – Mid Level for a client in San Antonio, Texas!

Job Duties:
Provides broad contract sourcing guidance, integrated solutions, and support to assigned customers.
Advises on viable and efficient sourcing and procurement processes.
Negotiates complex contracts and ensures optimal agreements with mitigated risk.
Under minimal supervision, performs moderately complex to complex work assignments and problem resolution.
Applies broad procurement knowledge of the business, its products, and processes. Serves as a resource to less experienced team members on escalated issues of a routine nature.
Conducts all phases in the development of moderately complex to complex contracts and major acquisitions to include drafting statements of work, request for proposal creation, and contract evaluation and negotiation.
Performs procurement activities to optimize supply chain by facilitating supplier relationships, planning and delivering the acquisition strategy and conducting market research and spend analytics.
Provides solutions to complex contracts which mitigate business risks and align with business objectives.
Utilizes strong leadership skills in interacting with customers, service providers, and team members.
Manages interactions involving service providers, customer, and the overall needs of the enterprise.

Minimum Education:
Bachelor's degree or equivalent work experience

Minimum Experience:
4+ years procurement experience in drafting and negotiating complex contracts;
Strong analytical, organization, presentation, negotiation, project management and leadership skills.
Working knowledge of data analysis tools and industry data sources;
Working knowledge of Microsoft Office Tools and applicable business software ;
Creative & Design
The Millennium Group matches highly skilled digital creative and design talent with the best career fit, tailored to your career accommodations and artistic ability. Talent seekers are looking for freelance, contract-to-hire, project or full time hires in the areas of UI, UX, graphic design, branding and more.
Trending Jobs in Creative & Design
Instructional Designer
We are seeking Instructional Designers for a client in San Antonio, Texas!

REMOTE!!

Requirements:
4-6 years' experience in instructional design and development
4-6 years' experience with multiple instructional approaches to include web-based, instructor led, or virtual instructor-led, and or blended training
4 years' experience in graphic design and user experience design
Articulate 360
Storyline
Vyond or similar tool
Adobe products to include Audition and Animate

Job Duties:
• Organizes course content to produce curriculum that meets learning needs of the business.
• Develops and manages timelines and milestones.
• Assists internal business partners to validate that curriculum solutions align to business priorities and strategy for operational effectiveness.
• Ensures consistency, quality, and appropriate use of course content guidelines.
• Supports the development of tools and processes that measure effectiveness of curriculum solutions and learner performance to ensure solutions meet employee skill development requirements.
• Acquires and applies maturing knowledge of the business, IT products, and processes.


;
Data Analytics
The Millennium Group focuses on helping organizations find individuals that can help them to unpack in-depth data analytics in order to make more informed business decisions and by researchers to verify or disprove scientific models, theories and hypotheses in the areas of organizational and technical dimensions, organizational culture, infrastructure, data and processes.
Our experienced Sr. Executives provide organizations with expert insight, strategic vision and execution management, enabling your company and staff the ability to achieve profitable growth. Organizations are faced with continually increased expectations for greater levels of performance delivered with tighter budgets, greater responsiveness and more transparency. We help by responding to these challenges through implementation of efficient infrastructure initiatives, production processes and technology in order to build, support and sustain high performance.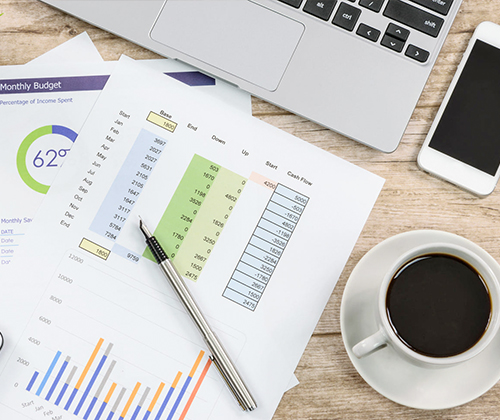 Trending Jobs in Data Analytics
Military Transition
Our recruiters provide military officers with an array of services, from resume building, military skills assessment, to finding that perfect civilian job. If you need help with any or all of the above, please to not hesitate to contact us at HelpingOurHeroes@millgroupusa.com. We cannot thank you enough for your service! We are standing by to help make your job search a pleasant experience.